Innovative, original and prolific,
maryka
is an idea machine, a gifted designer and illustrator and a committed futurist. A highly enterprising creative visionary,
maryka
's forward-thinking attitude and organized yet flexible approach to her work engender a high level of productivity.
Straightforward communication from a slightly offbeat point of view creates great appeal for kids, tweens, teens and young adults, but she seeks to draw interest from boomers, too, and to help them retrieve their cool, along with her own.
She creates fun and inspiration at every turn through pictures, characters and product designs. She may even throw in a little copywriting, if you're good. maryka - a true visionary and a design goddess.
If you're looking for great images for editorial, book illustration, product design,corporate identity, textile patterns, greeting cards or gift items, all tailored to your market's needs, call maryka.
The goddess delivers.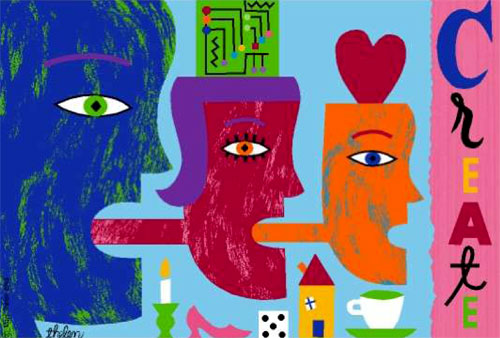 All artwork copyright © M.K. Thelen.
Any usage without express written permission of the artist is strictly prohibited.